ASPENGROVE'S OWN HANK
Sire: HARBOURLIGHT'S NIFTY DUKE
Dam: YELLOWROSE'S MOLLY BY GOLLY

Whelped: JULY 17 2003

OPTIGEN Eye cert: JUNE 15 2010 - PRA & CEA/CH NORMAL/CLEAR
PennHIP EVALUATION REPORT: AUGUST 15 2008 - NO RADIOGRAPHIC EVIDENCE OF DJD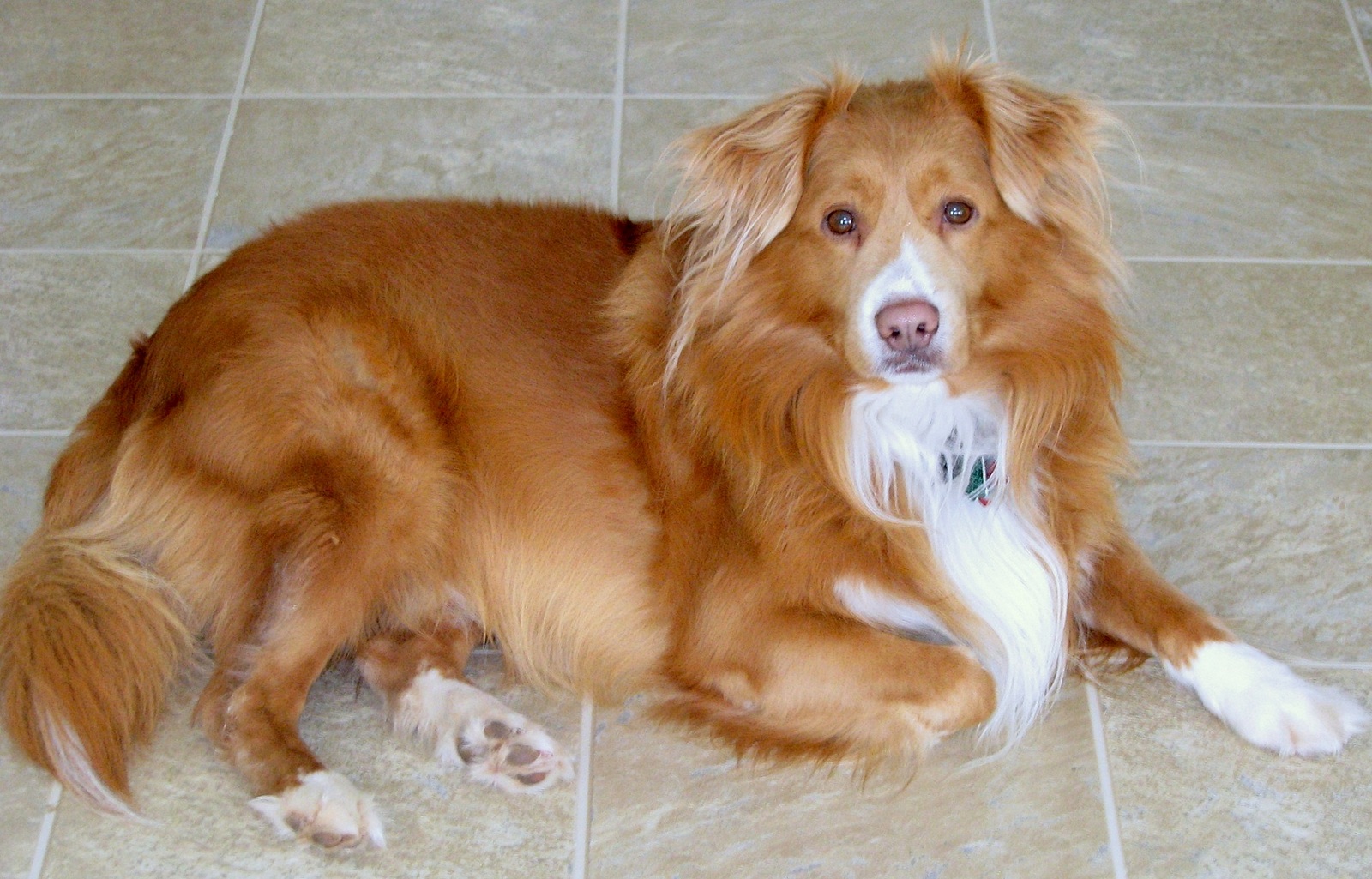 Breeding Services
Aspengrove's Own Hank has frozen semen for artificial insemination stored at the ICSB (International Canine Semen Bank) canine semen processing/storage center at the Carnegy Animal Hospital Halifax, Nova Scotia.
Contact us for inquiries
We are very happy to have Hank available to sire some ScotiaPride Littlers. He is a great dog and his sire Harbourlight's Nifty Duke is a well-known dog in the Toller world.
Nova Scotia Duck Tolling Retriever Club of Canada
2011 Register of Merit Excellent Harbourlight's Nifty Duke
Pedigree

Parents

GrandParents

GreatGrandParents

SIRE

HARBOURLIGHT'S NIFTY DUKE

HARBOURLIGHT'S ALA GATOR

HARBOURLIGHT'S SCOTIA BOY

HARBOURLIGHT'S RED KALI

HARBOURLIGHT'S TRICKY NICKY

HILAN LAD OF HARBOURLIGHT'S

HARBOURLIGHT'S MISTY BLUE

DAM

YELLOWROSE'S MOLLY BY GOLLY

CAN CH SPROUL'S KARE BEAR CD

CAN CH SPROUL'S SAN TON

CAN CH SPROUL'S MISTY FOE

CAN CH YELLOWROSE'S JENI-LYNN CD

CAN CH LITTLERIVER'S YELLOWROSE CD

CAN CH WESTERLEA'S YELLOWROSE BRYN CD